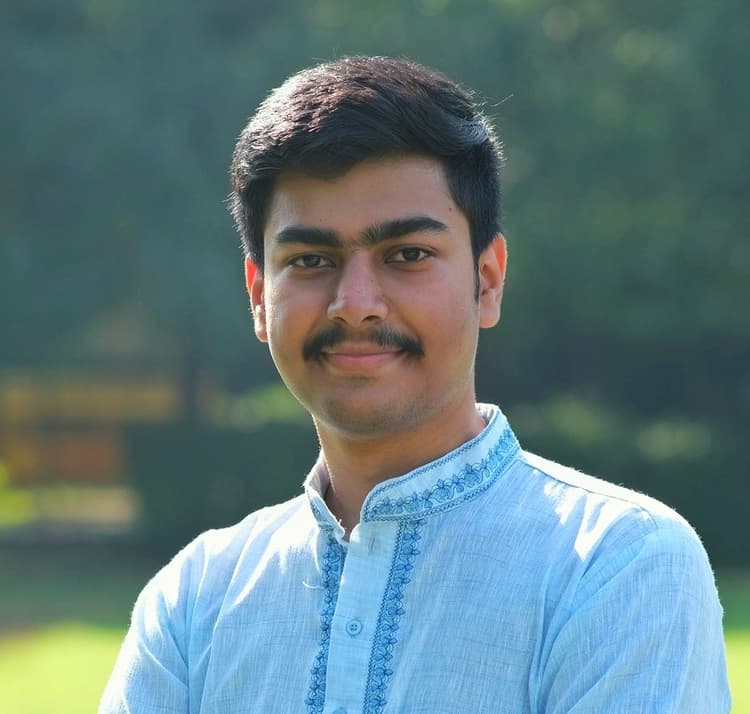 Hi, I'm Saransh!
I'm a Web Developer based in Delhi, India. Currently pursuing my final year B.Tech. from NSUT, Delhi & building web apps with React and Next.js.
Projects
About Me

---
Get to know me!
Hi, my name is Saransh and I am a highly ambitious, driven Web Developer , Senior at NSUT , Delhi.
I have a wide range of hobbies and passions that keep me busy. From playing badminton, watching f1 , I am always seeking new experiences and love to keep myself engaged and learning new things.
Currently I am working on building my portfolio and learning new technologies. I am also working on a few personal projects that I hope to launch soon. I am working on building webapps using Next.js and Tailwind CSS.
I believe that you should never stop growing and that's what I strive to do, I have a passion for technology and a desire to always push the limits of what is possible. I am excited to see where my career takes me and am always open to new opportunities. 🙂
My Skills
HTML
CSS
JavaScript
C/C++
React
Next.js
Tailwind CSS
Git
GitHub
Flutter
Dart
Express.JS
Node.JS
PostgreSQL
MySQL
Firebase
MongoDB